Ejlskov welcomes two new colleagues who will work with MIP investigations and contamination analysis in Denmark and internationally.
Environmental engineer Ivan Vela has previously worked with geophysical studies at HydroGeophysics Group in Aarhus, Denmark. In addition to his engineering degree, Ivan holds a master's degree in geophysics.
Ricardo Israel is a qualified environmental engineer and technical designer with business experience from Billund Aquaculture, Danida and the Danish Natural Environment Portal.
As Ivan and Ricardo join the company, Edward Harris will leave for a position as offshore mining geologist in the UK. Ejlskov wishes to thank Edward for his professional and loyal contribution to the company.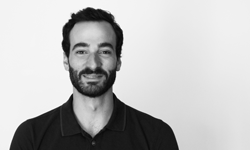 Ivan Velo
This email address is being protected from spambots. You need JavaScript enabled to view it.
Ricardo Israel
This email address is being protected from spambots. You need JavaScript enabled to view it.